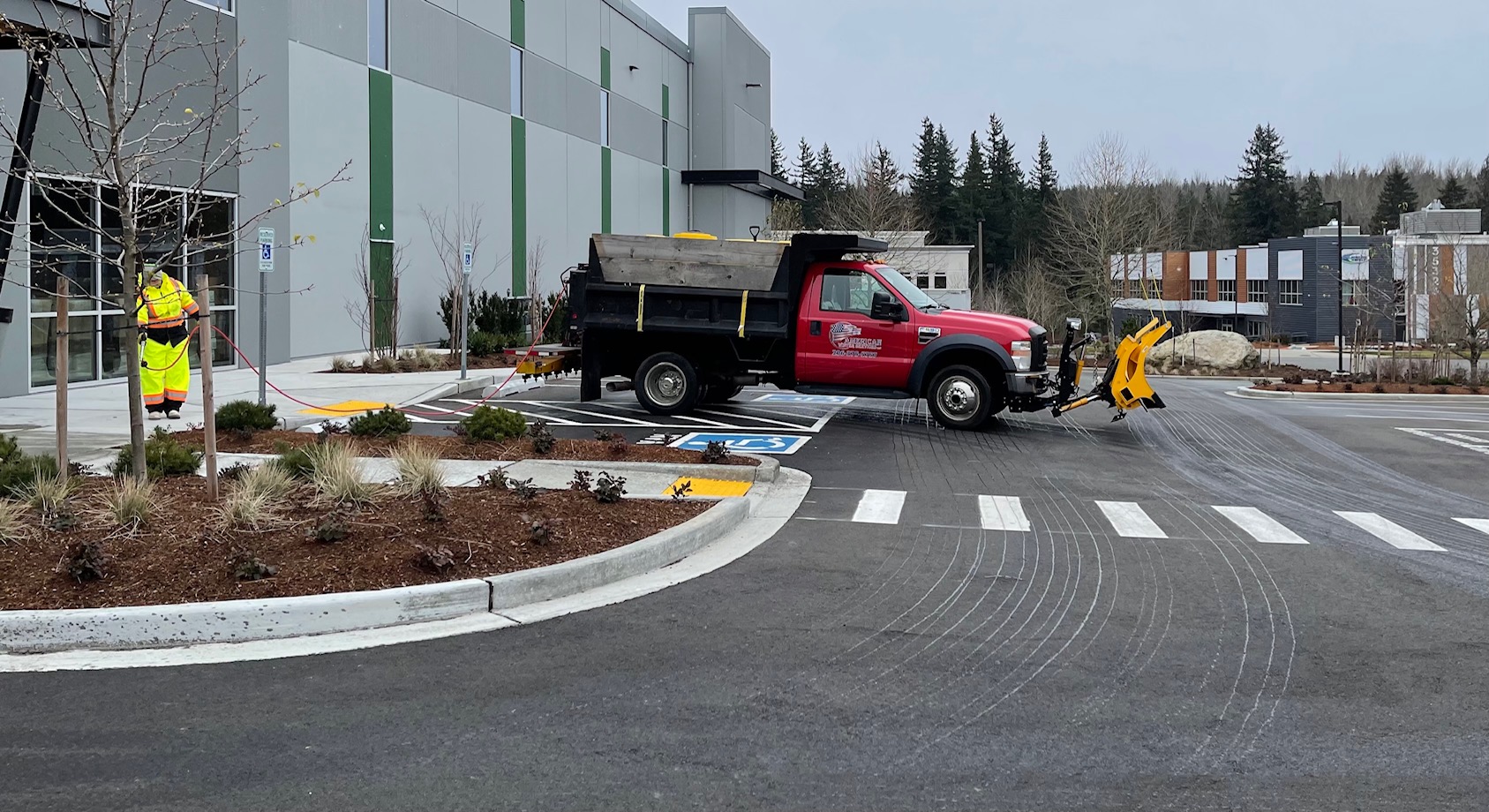 American Winter Services, LLC

American Winter Services, LLC Begins

We are accepting new contract clients for the winter season 2023-2024.


Please click to read more about our winter products

Water and ice are the #1 cause of property damage, let us take care of it before it's too late.
We believe in first impressions. Your customers, clients, or employees drive on your site or enter your offices and buildings, you have already delivered a message. For years our business has helped businesses like yours make that first great impression.
We deliver great first impressions by top notch parking lot striping and painting services, Snow services and mini excavation services. With all these combined, we can handle drainage issues, anti-icing, de-icing, snowplow services and parking lot striping/painting to keep your site looking great.
We Offer the Following Services
We serve businesses of all sizes and industries, including hospitals, airport access roads, flight lines, medical buildings, military bases, malls, stadiums, universities, office buildings, commercial parking lots, HOAs, apartment complexes, plazas, schools, condominiums, and more.
To provide a safer winter environment while delivering outstanding customer service. To be an industry leader by using the latest technology, products, state-of-the-art equipment, and continuous education to give innovative solutions to our customers' needs. Also, to provide professional and timely service to ensure that parking lots, sidewalks, loading docks, and other critical areas are accessible, preventing costly production and delivery delays, keeping businesses open, and helping alleviate the inherent risks and hazards associated with ice and snow.
First Priority on Every Job Is to Maintain Safe Surfaces for Customers and Employees
Specific Preseason Site Training With a Designated Workforce
Site-Dedicated Supervisors to Assure Consistent, Quality Service
Parking Lot Assessments and Inspections Completed During Each Event
Weather Monitoring 24 Hours a Day, 7 Days a Week